We Are More Strategic
At More Strategic we love working with not for profit organisations to get more people to do more for your cause.
Having developed more than 100 strategies, conducted more than 50 research studies and run over 500 workshops we bring insight, experience and passion to help you do more good.
Let's have coffee
Fill in the form or just give us a call now
"More Strategic are truly a rare find. They can tackle projects from a strategic perspective, adding the value of research and analytics, brand impact and understanding, all the way to the broader supporter experience. They deliver results that are both meaningful and successful. I have no hesitation recommending the team at More Strategic!"

"We have worked with More Strategic on number of projects over the last few years including a Fundraising audit and review, corporate partnerships strategy and now a comprehensive supporter segmentation program. I have come to value their insights, knowledge and strategic thinking and in particular digging for the donor insight nuggets which importantly ensures we can make good decisions for our donors and the organisation. I see them as a valued partner as we develop our capacity, helping us to develop our strategy on many levels including with the Board"

"We have worked with More Strategic to get a comprehensive picture of how Minda is viewed by the public and supporters; and their research has played an integral role in our marketing strategy. This included a significant project to understand how clients approach service choices within the NDIS framework. The insights this work generated have been invaluable and I have always found their research to be thorough, insightful and delivered with a smile"

"More Strategic...provided us with end to end support in producing two insightful surveys, helping us to understand our donors better and enabling us to successfully develop relationships in areas of bequests, major gifts, community fundraising, regular giving etc. After each survey, three years apart, More Strategic provided us with detailed analysis of results and demonstrated an increase in donor satisfaction."

"More Strategic have been great partners for RMHC and were the catalyst for our spectacular fundraising growth over the past 8 years. They took the time to really understand our complex governance model and stakeholder needs to put forward a compelling case for investment in fundraising capacity. We have continued to work with them on our proposition, structure and strategy and we value their authentic, evidence based approach. The staff are passionate about fundraising and are professional, approachable and always willing to assist. We wouldn't be where we are today without them."

"The team at More Strategic have been invaluable at bringing best practice industry insight and expertise to our fundraising team. They provided us with a structured process of strategic review - of what we were doing, and who we were talking to about what.  Their attitude and approach made them fun to work with, but challenging and innovative.  Most importantly, they have left us with a capacity and knowledge to apply and use on our own in the future."

"Today we've had a customer experience workshop run by the More Strategic team and it's been amazing to put their new structure and their way of working in place to really look at our programs and the way that we engage our supporters from the supporter perspective and finding ways to make the supporter experience even better. It's been terrific."

"The supporter journey workshop was an incredibly beneficial experience and has helped to foster a better understanding of how we can engage people in the mission of Wayside. Drawing on the insight of people from across the organisation, including everyone from board members and the CEO to frontline social workers, will help to spread the responsibility of creating a supporter-centric organisation."

"White Ribbon Australia has benefited from the strategic communications support of More Strategic since 2012. They bring high level expertise and relevant knowledge of the for purpose sector that effectively grounds this work and guides the team and board of White Ribbon. Their strategic approach to the communication challenges we face in the primary prevention space, coupled with their knowledge of relevant public health campaigns, have supported the development of White Ribbon's effective creative direction."

"More Strategic are thought leaders for the fundraising sector so when we needed research on public attitudes to fundraising they were our first call. They have a good  understanding of donor motivations and expectations as well as excellent research methodology. By bringing in a panel of known donors, linking responses to transactional data and delivering a highly tailored online survey they delivered powerful insights. The findings and recommendation will help shape how we act to make sure fundraising is sustainable for years to come. They are smart, engaging and really know their stuff"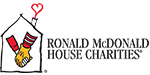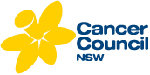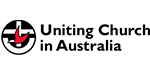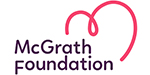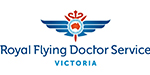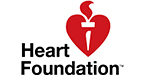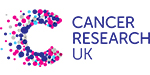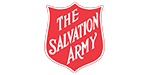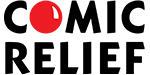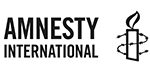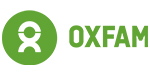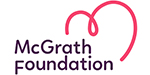 More Strategic acknowledges the Traditional Owners of the land on which we work, custodians of the Darug / Guringai Nations. We pay our respects to Elders past and present.