More Profitability Benchmarking
In partnership with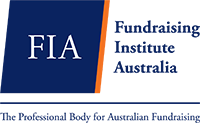 The aim of More Profitability Benchmarking is to help fundraising leaders make more informed decisions about strategy and investments in fundraising. As a sector we suffer from a lack of comparable, timely or granular information about the profitability of fundraising activities.
More Profitability Benchmarkings is the only service that looks at profitability of your complete fundraising portfolio.
Our vision is that More Profitability Benchmarking will become an essential part of measuring relative performance for every charity. It will become the definitive source of information about financial trends in fundraising activity across the country and ultimately the world!
Why Benchmark?

It is vital that we report our relative performance if we are to know how well we perform.
Traditionally not-for-profits have only reported against budget and prior years but this  ignores the context of what is happening in the market. We know fundraising is getting tougher and our data illustrates that it is also getting more expensive.

From interviews with past users of this service, others have found it invaluable to:

Measure relative performance
Set realistic expectations and budgets
Evaluate your fundraising mix
Determine where to invest for best returns
Create a profit accountable culture
Increase confidence and understanding of fundraising

What you get

Dashboard Reports

These summaries are valuable for showing results at a leadership level covering annual and 5 year growth in gross and net terms, changes in return, market share and income per head of population.

Macro Comparisons

Our macro analysis covers nearly $4.5b of income across 66 charities over the past 5 years to give a robust picture of return rates.

Trend Reports

Our accelerator charts show the rate of change in income compared to the rate of change in expenditure by size of organisation helping you to quickly see if your program is over or under performing compared to others.

Mix Reports

In the insights package we provide a detailed breakdown of the reliance for each type of fundraising and compare this to the cost income ratio by size of charity allowing you see at a glance where to focus your efforts in the future.

Return and Ratio Reports

Return and ratio reports show the return compared to each organisation, organised by size,
so you can make a more effective comparison.

Participation Options

---

Topline:

Free for FIA Organisational Members this new version offers a comparison of your overall fundraising income, expenditure, salaries and full time staff equivalents against our 5 year data set and other participating charities for this year.

Topline Data Requirements

For the Topline Report we need just 8 numbers for your most recent complete year.

Topline Package Overview Video

---

Insights:

This comprehensive, robust analysis looks at 9 fundraising programs and compares your performance in each area for the past 5 years for returns, mix and growth. It includes our unique Fundraising Success Survey and a 2 hour presentation of findings.

Insights Template

For the Insights and Data Reports we need a few more numbers than the 8 listed above in the Topline Template – these will be collected using the More Profitability Full Data Collection Template 2019

The template we supply automatically creates "sanity checking graphs" and alerts if any numbers appear inconsistent or are outliers.

Instructions are issued to all charities to ensure reasonable levels of comparability.

Insights Package Overview Video

Benefits

Topline

Overall Fundraising

Compare to macro Analysis

Individual Program reports

5 year Trends

Fundraising Success Survey

2 hour presentation

Investment: $500

FIA Member Investment: Free

Insights

Best Value

Overall Fundraising

Compare to macro Analysis

Individual Program reports

5 year Trends

Fundraising Success Survey

2 hour presentation

Investment: $4,000

FIA Member Investment: $3,200

Report

Overall Fundraising

Compare to macro Analysis

Individual Program reports

5 year Trends

Fundraising Success Survey

2 hour presentation

Investment: $2,000

FIA Member Investment: $2,000

Fundraising Success Survey

Sign up to More Profitability Insights Package and as a bonus you will get unique access to a study of the fundraising success factors across your organisation.

Fundraising success comes from a unique combination of an organisational culture that loves to fundraise, great insights about why people give and a well-resourced realistic strategy for growth.

More Strategic has developed and delivered a 15-question survey that assesses and benchmarks the key drivers of fundraising performance across 4 key areas;

Context

Market
Employee Promoter Score

Activity

Portfolio
Performance
Potential

Success Drivers

Leadership
Governance
Brand
Staffing
Strategy
Systems
Innovation

Experience Management

Performance
Measurement
Practice

We will invite organisational leaders and the fundraising team to complete the survey and in the workshop share the findings from across the organisation and in comparison to other not for profits.

Sample Fundraising Success Survey graph

Resources / what you need to get started

Videos

More Profitability Benchmarking Overview Video

Topline Package Overview Video

Insights Package Overview Video

Participants
"We participated in More Strategic's Profitability Benchmarking for the first time in 2017 and have been impressed by the number of meaningful insights it has provided into the sector as a whole and MSF's program in particular.  Through the workshop More Strategic provided robust commentary on industry trends and pulled out the priority areas of focus for MSF in order to maximize performance.  I have no hesitation in recommending participation in this study to any charity wanting to better understand their program performance, to drive strategic investment and to grow their fundraising program"