You only see the tip of the iceberg by looking at what people do. It's our job to take you below the surface and give you the deep insights you need to drive supporter engagement. We'll help you discover the values and emotions that compel people to support your organisation and develop powerful messages that will inspire them to take action.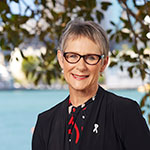 "Since 2012 White Ribbon Australia has benefited from the services of More Strategic to test and strengthen the development of our communications strategy. Gavin has an impressive knowledge of the not-for-profit sector and works collaboratively with our team and board. His strategic approach to the communication challenges we face working in the primary prevention space, coupled with his knowledge of other public health campaigns, has assisted us in developing sound and clear creative briefs for agencies and the Board. More Strategic definitely lives up to its name!"
Libby Davies, CEO, White Ribbon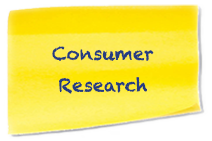 Understanding how people view you, your cause and your communications makes a huge difference to how you market yourself and tell your story. We conduct focus groups and in-depth interviews with your supporters, stakeholders and Board to reveal the truth about what people think and feel about your organisation – and give you the ideal platform to build your brand, develop new products, and create powerful fundraising propositions.
Case Studies
How we helped Minda understand their marketing positioning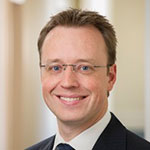 "Moving to a new organisation throws up many new and exciting challenges, having worked with More Strategic before, I was relieved to see that they had been commissioned to complete a full suite of comprehensive market research for Minda Incorporated. This research now forms the foundation in which we will develop our strategic marketing plan to position our organisation as a leader within the South Australian disability sector. Their research is comprehensive, insightful and delivered with a smile"
Marcus Gehrig, Executive Manager, Strategic Marketing and Fundraising at Minda Incorporated – Former Group Manager, Business Development at Guide Dogs SA.NT (2007-2013)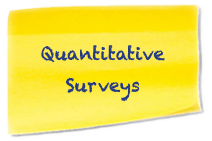 Once you know what people think, finding out how many people think that way is essential. We use powerful software to survey your supporters and the general public, and analyse these results against your data. The insights you gain will inform every aspect of your fundraising and marketing – from testing new acquisition or brand propositions, to tracking brand appreciation and supporter engagement.

Case Study
Growing Peer to Peer Fundraising for Everyday Hero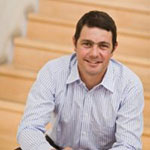 "More Strategic are 'more' than consultants to the Not For Profit sector, they are partners and 'category champions' who are deeply committed to growing giving and our understanding of why and how people give. We have collaborated with More Strategic for the past three years through the City2Surf peer2peer fundraiser and donor motivation study. To our knowledge this research programme is the only peer2peer study in the world that is longitudinal in nature enabling charities to gain a long term picture of the category and the changing nature of fundraiser and donor motivations. The thoughtfulness, insights, and curiosity, that More bring to this programme are exceptional and are helping our business to grow and develop best-in-class giving technologies. What's 'more' they are terrific fellows who are a pleasure to work with. We hold More in the highest regard and enjoy recommending them to our partners, clients and associates."
Simon Lockyer, Marketing Director, Everyday Hero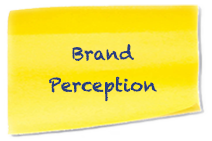 Branding isn't just about who knows your name. It's about people valuing what you do. That's why we measure more than brand awareness. We analyse how well your brand stands out from its competitors, and whether it engages your supporters and prospects on the issues they really care about.
Case Studies
Brand Insight for Fundraising Institute of Australia (FIA)

"Working with Gavin has provided Minda with a clear understanding of how our organisation is positioned in the market place.  We can now move forward with greater certainty, insight and comfort, this would not have been possible without the assistance of More Strategic."
Cathy Miller, CEO, Minda Incorporated

"I engaged More to research how the sector viewed FIA, and what they would expect if we were to continue to be a relevant peak body for charitable fundraising. These insights were to be essential tools in helping reshape FIA for the future. The outcomes derived have given us a clear roadmap that will guide our work in the coming months."
Rob Edwards, CEO, Fundraising Institute of Australia (FIA)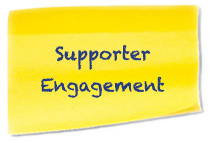 What matters to your supporters and how well you meet those needs are the most crucial questions your organisation should be asking – because the answers lie at the heart of how well you engage your target audiences. We'll analyse your supporter relationships and identify which people have the potential to stay with you over the long term so you can build more durable connections.
Case Studies
Supporter Loyalty for Unicef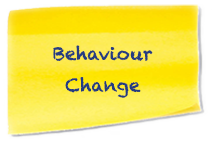 We have also been uncovering consumer insights for clients in two other areas. The first is to inform social marketing campaigns that work. If we want to change people's behaviour we have to understand the deep motivations, the benefits, the barriers and the social context that underpin the reasons for a behaviour and the hidden keys to inspiring positive change. The second area is in service delivery. With individualised service user funding for disability coming into play, marketing plays a new role for many organisations.  They now need to promote their services to meet the real needs of their clients and customers. Therefore the consumer insights we define about these audiences and their motivations are vital to a whole new way of working.
Case Studies
Using insights to help reduce violence against women for White Ribbon
Segmenting clients to increase service uptake for Vision Australia
Knowing how people have interacted with you in the past is only half the story. The true value of data analysis lies in the interpretation. We'll help you analyse key areas such as supporter retention and market penetration  to identify your most valuable supporters and opportunities.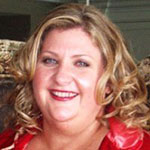 "Martin and More worked as data surgeons on three years of results slicing up and revealing parts of the event that had previously been hidden to us. Armed with a list of opportunities, we set about modifying and centralising our systems to better target our key audience and streamline the donor experience. The result? A record fundraising result in the following year and more retention of participants."
Paige Gibbs, Executive Manager Marketing, Fundraising and Communications, RSPCA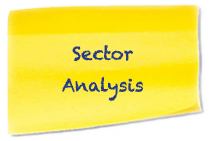 As well as conducting research for individual clients, we also carry out large-scale studies on issues that affect the entire fundraising sector.
To find out more about our collaborative work go to
Resources
.