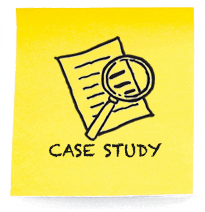 Supporter Loyalty for Unicef / Vivid Wireless


Why we were needed
Unicef were determined to ensure that every donor had the best possible experience with the organisation, thereby increasing donor longevity, value and engagement. Having worked with Louise at Unicef she asked us to perform a similar customer experience mapping exercise with 4G telecommunications company Vivid Wireless. The goal was to manage the most cost effective retention, conversion and servicing approach for new customers.
What we did
In both cases we mapped out in detail the touch points, messaging and scenario's for customers. This included elements of data collection, qualification, application of net promoter scores to differentiate communications, use of expressed preferences and better understanding of customer needs and expectations.
The difference it made
The process of creating the journeys helped deepen internal understanding of the drivers of loyalty and the needs of customers at each stage. The journeys were then used to create specific, timely, targeted communications to increase loyalty and value.
What we enjoyed
Louise is a real digital guru and working with her in two different organisations was very enlightening. It was also very re-affirming to see the same processes and issues in both a commercial and not-for-profit environment.