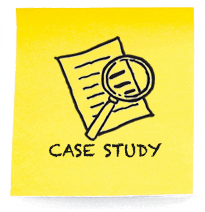 Ronald McDonald House Charities


Why we were needed
We have worked on a number of projects with Ronald McDonald House Charities since first being needed to help define a clearer national Fundraising Strategy in 2007. As a key strategic insight, we identified that the local Chapters were undertaking a large amount of high effort-low reward fundraising activity which was preventing the organisation from developing higher gain strategic programs. With a unique Federated structure any new solutions needed to bring everyone along at the same speed
What we did
Armed with the data, branches were receptive to the creation of a shared service model for leading and delivering higher yield fundraising. We defined a new strategic direction building much greater capacity in the individual Houses supported by a shared service national fundraising team. We have also created a training program to support the development of strategic fundraising skills at all levels across the organisation. We have also worked with the team to define the organisation's brand essence which underpinned a new brand look and feel aligned to a stronger sub-brand architecture.
The difference it made
Over the last four years we have helped redefine collaboration within the Federation, bringing all the parties together behind a unifying strategy – creating a common language and understanding within a strategic framework of agreed priorities. The result has been a dramatic increase in income and a more sustainable strategic approach for the future.
What we enjoyed
Working with the multiple stakeholders and their perspectives across the unique Federated structure of the Ronald McDonald Houses and national Charity.