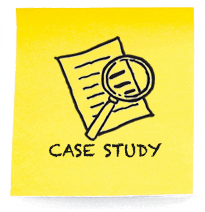 National Brand for Guide Dogs Australia

Why we were needed
Guide Dogs Australia understand the power of their brand but recognised this could be better harnessed through stronger national collaboration.
What we did
Working with the CEO's and state presidents we undertook a comprehensive review of the brand attributes and character across the country. By running workshops and staff surveys across the country we were able to ensure a high level of staff engagement. We conducted focus groups with current supporters and members of the public to identify the values associated with the brand. Finally, we ran quantitative surveys amongst the public and donors to understand the needs of different states and the commonality of view of the organisation.
The difference it made
Providing evidence from both supporters and the public of a common and very strong set of associations with Guide Dogs led the National Presidents and CEO's to agree to the development of a national brand.
What we enjoyed
Listening to the public and donors talk about their love of the Guide Dogs was inspiring. We were delighted to discover that confirmation bias was creating great trust in the organisation. Donors were far more likely to say they had seen a guide dog in the past six weeks and therefore had strong trust that the organisation was using their money wisely.