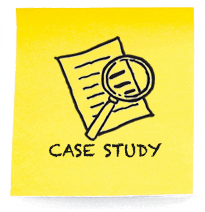 Innovation Strategy for Cancer Council Australia

Why we were needed
Cancer Council National office were looking to develop a new strategic approach to Innovation to create new national products and support the State organisations. We were commissioned to help them develop a process and also provide strategic market insights to inform the search for new opportunities.
What we did
We provided a comprehensive market review of emerging opportunities and trends of relevance across not for profits internationally and marketing generally. We also started developing an approach for Cancer Council to approach innovation more systematically and a few themes were chosen to test out the approach, looking to stimulate new thinking around some key activities.
The difference it made
We ran a dynamic two day brainstorm with a key team of participants from across the Cancer Councils to create new ways of invigorating Daffodil Day for the future. This session got the team working in new ways and created some useful new concepts for development.
What we enjoyed
Working with a wide range of participants to reinvent an iconic event was a great challenge and one that had a useful by-product in terms of team building.