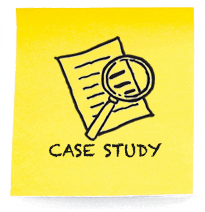 Growing Peer to Peer Fundraising for Everyday Hero


Why we were needed
Peer to peer fundraising has enjoyed spectacular growth over the past five years thanks to the creation of websites such as Everyday Hero. However, there was limited understanding of the motivations and behaviour of online fundraisers and their donors.
What we did
Working with Everyday Hero we conducted quantitative research during the 2011, 2012 and 2013 City to Surf fun runs in Sydney. By surveying runners and donors across more than 165 charities after the event we were able to clearly identify the practices that drive the highest fundraising totals.
The difference it made
The research findings have been presented to conferences and workshops in Australia and the UK. There were ten key recommendations for charities to follow, including the importance of using specific goals for the donation request and target setting. As a result of this research charities are now able to raise more from their peer to peer fundraising. Everyday Hero have made improvements to their fundraising platform to make it easier for charities to follow the key recommendations.
What we enjoyed
We love a good survey, we love working with like-minded people and we love collaboration. This project had all three, and most importantly, it had very clear actions that every charity can follow to raise more money.