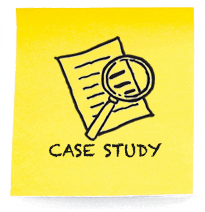 Centre Fundraising Engagement for Lifeline

Why we were needed
Lifeline wanted to increase their financial sustainability. Lifeline is a complex multi-layered organisation with autonomous bodies at some states and local levels. For Lifeline to be more effective they needed to know what each level was doing and where the greatest opportunities for growth were.
What we did
We ran in depth workshops with several Lifeline centres to better understand their current practices and in particular the relative effort (time/energy/resources) and reward (revenue/ reputation/ relationships) of their fundraising portfolio. We ran a fundraising survey across all the centres to ensure everyone had their say. This led to a series of national workshops with Centre Managers, Members and the Board to set a direction for what needed to be done and by whom. Finally, a series of six expectations agreements that set out the roles of each part of the organisation were signed off as new policy across the network.
The difference it made
The project helped build a common understanding of fundraising success and identify who was best placed to lead on different activities across the Lifeline network. This should reduce duplication, improve efficiency and enable people to focus on the areas of greatest return.
What we enjoyed
We have worked with Lifeline on a number of projects over the past four years. The local passion and commitment of all the centres was hugely impressive but they were also able to support a direction that builds national capacity, especially in direct marketing and national campaigns.