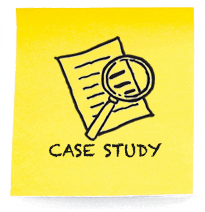 Bequest Directions for The Garvan Research Foundation

Why we were needed
With a successful bequest program already in place, the Garvan were eager to better understand their potential bequestors: their attitudes, motivations and barriers to leaving a gift in their will to the Garvan. They were also keen to see how best to grow the number of confirmed bequestors.
What we did
We initially ran a "mythbusters" workshop to identify what the Garvan knows, thinks it knows and needs to know about its bequestors. From this we were able to create a discussion guide for two focus groups that would help to "bust" or prove each "myth". The groups were made up of confirmed bequestors and prospects from different sources. We also conducted benchmarking against best practice bequest programs and explored new ways to generate and convert bequest inquiries.
The difference it made
The groups provided clear guidance for the language, imagery and tone of the Garvan's communications to bequestors. As a result of in depth conversations about bequesting three people indicated that they were now intending to include the Garvan in their will. There are now plans in place to undertake more tepid bequest acquisition activity.
What we enjoyed
We always enjoy listening to donors but it was heartening to hear of the great respect they had for the Garvan and their intense curiosity about medical research.